A Composer's Portrait: Soar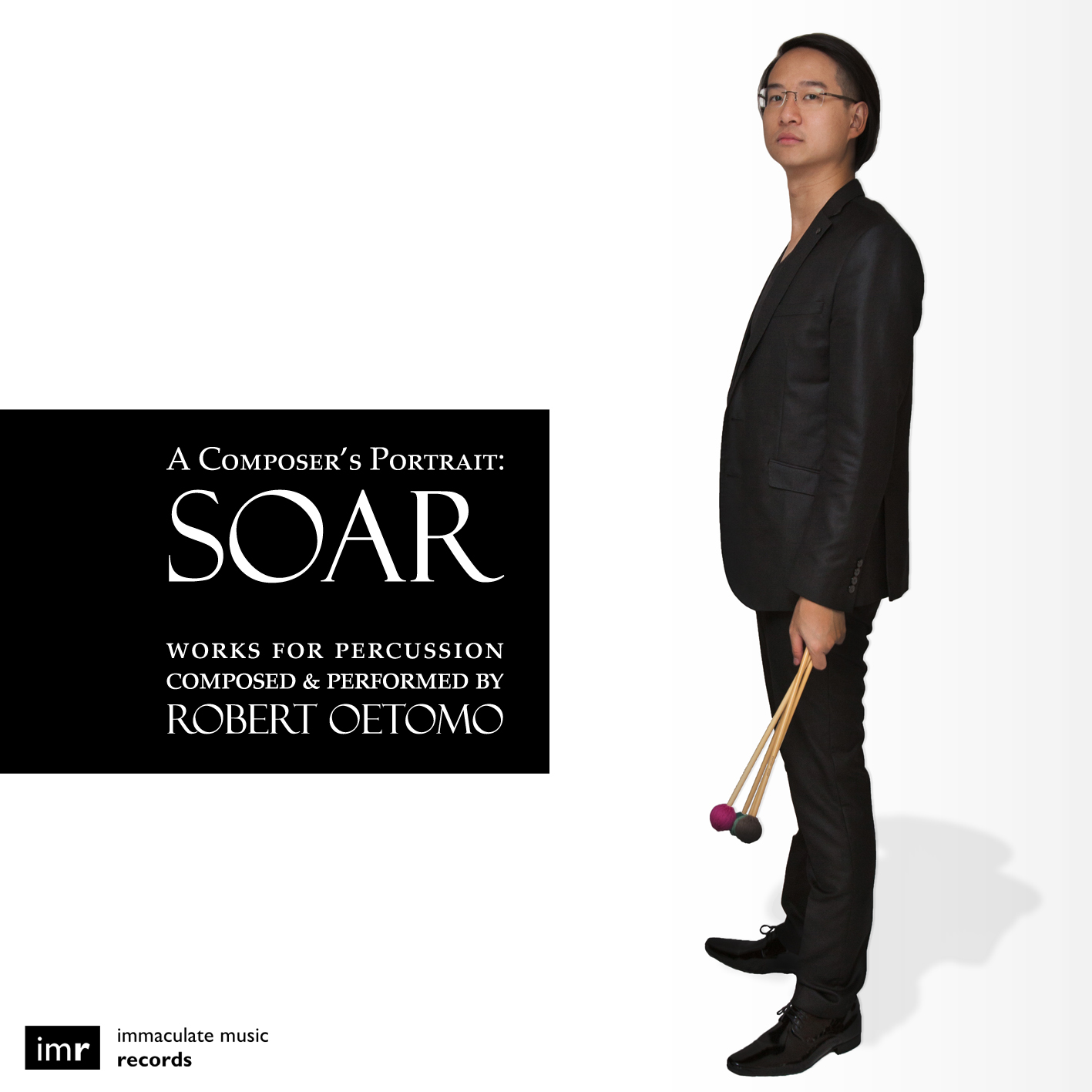 $ 20.00 AUD
An 18-track CD containing more than 60 minutes worth of music, A Composer's Portrait: Soar is a CD containing only of my works for percussion. I wanted to share a personal reflection of myself and my life's journey so far (if I may humbly say so) as a musician by choosing to perform music that I have composed myself.
The repertoire selected for this CD are works that were composed between 2012 and 2014 (with the exclusion of Amy, which was the first solo marimba work I wrote, written in 2008). This period of time was when I studied and lived abroad in Mannheim, Germany. Being very far away from home (Sydney, Australia), I experienced many challenging times, as well as many wonderful and incredible things which are now only unforgettable memories in the distant past. I tried my best to capture those different experiences through the works in this CD, so that I can reminisce and personally share my memories with others in the present.
Evergreen EP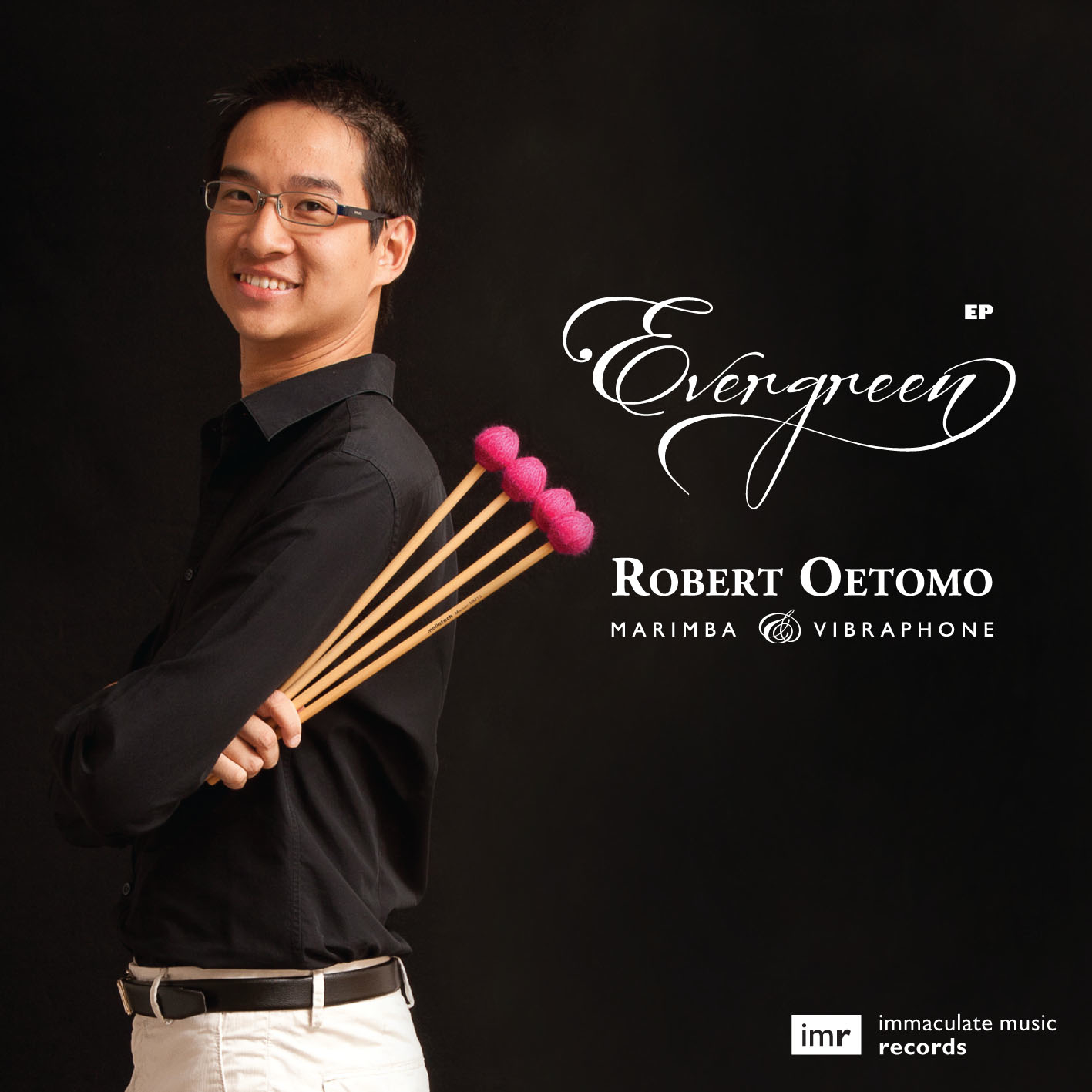 $ 15.00 AUD
A half-hour CD containing music from around the globe including France, Germany, Japan, Australia and Argentina.
Here are some words about the CD:
"Evergreen EP is an impressive tour de force of formidable marimba technique and musicality. This CD showcases a fabulous and varied selection of works for solo marimba from around the globe which show off the young talent that is Robert Oetomo - a bright star in the next era of percussion."


-

Claire Edwardes
"[I] really like it a lot. The sound is really good, and the marimba sounds excellent to me; very resonant, but not at all un-natural for the recording. I enjoyed too Edwards' piece, as I didn't know that one, only the earlier one. Beautiful Bach. I especially thought the marimba and your playing was very beautiful on Lilia's Lullaby. Congratulations on a wonderful CD!! All the best."
- Gordon Stout
Album for the Young - A Collection of Miniatures for Solo Marimba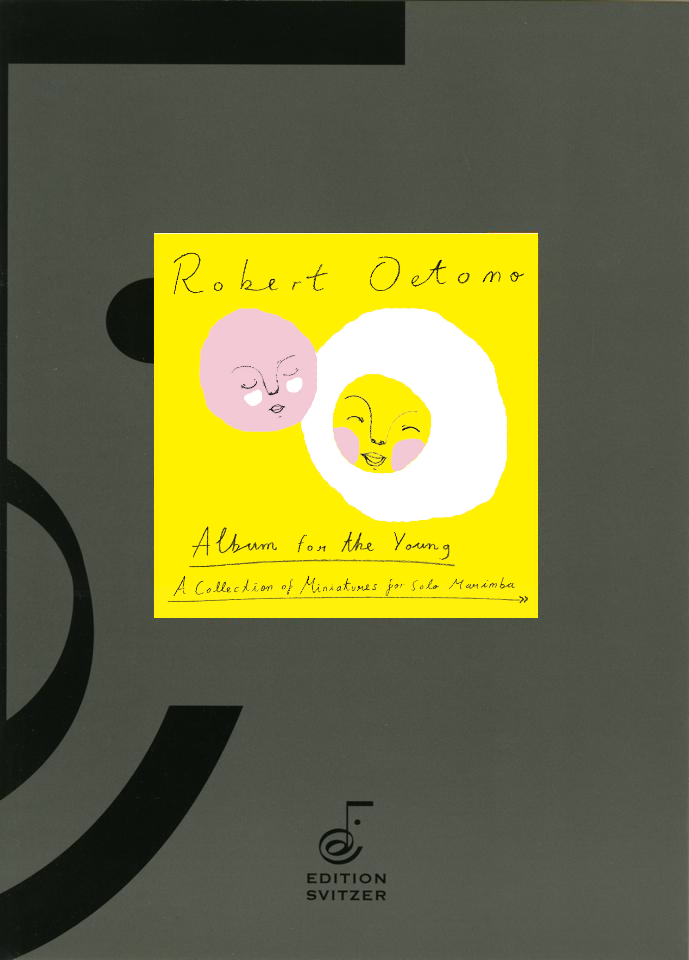 $ 25.00 AUD
During my early years of piano training, I recall being introduced to the pieces of Schumann's Album for the Young, Op. 68 and Tchaikovsky's Album for the Young, Op. 39. The pieces in both albums, which were specifically composed with children's hands in mind, help young pianists to build technical skills at the same time as developing a sense of musicality and musical skills. Schumann composed his pieces for his three daughters; Tchaikovsky, inspired by Schumann's album and his other works for children, dedicated his album to his nephew.
For many of the same reasons as Schumann's and Tchaikovsky's, I was inspired to compose my own Album for the Young, a collection of miniatures for solo marimba. I wanted the miniatures to be manageable for the hands of beginners new to four-mallet technique. However, the collection can also be used by those wanting to develop and maintain their four-mallet technique at intermediate and advanced levels. My Album for the Young is dedicated to my two nephews, Jason and Zachary.
I want to stress that my Album for the Young is not a collection of technical exercises or a method book for four-mallet technique, but rather a collection of miniatures that prioritise musicality and various musical skills, for which specific four-mallet techniques are required. The order of the miniatures does not imply any chronological order of level of difficulty.
Each miniature has been inspired by and reflects different actions typically carried out by toddlers.
Étude de Paganini for Solo Marimba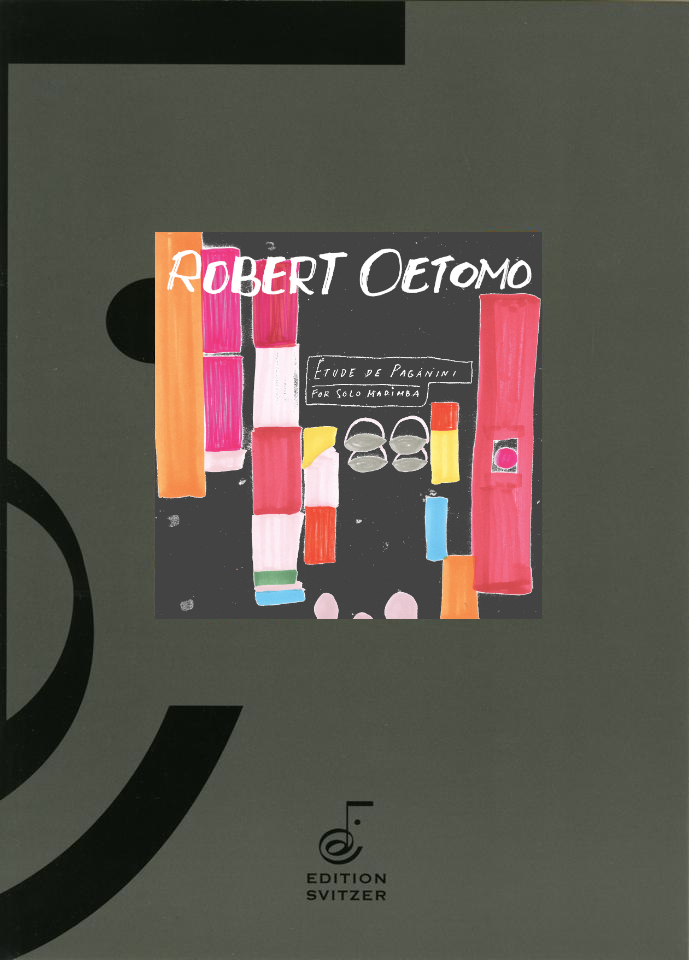 $ 25.00 AUD
Niccolò Paganini (1782–1840) is arguably the most celebrated violin virtuoso in the nineteenth century. He was a master of the violin and also a composition genius, producing an enormous and unprecedented output for the violin repertoire that forever changed the art of violin playing.
Many composers after Paganini took inspiration from the theme of his best-known composition, Caprice No. 24 in a minor from 24 Caprices for Solo Violin, Op. 1. Liszt was the first to do so, followed by many other prolific composers such as Brahms, Rachmaninoff and Lutosławski to name a few. Like Paganini, the composers mentioned above are also masters and virtuosos of their instrument.
I took Gary Wain's Paganini Variations (1983–1994) as core inspiration in writing my composition, Étude de Paganini. I loosely followed the structure of Wain's Paganini Variations, in that there are nine variations following the theme.
In writing Étude de Paganini, I also wanted to pay homage to specific marimbists (who are also composers) who have made a great impact on the development of the modern marimba and its repertoire; in similar ways in which Paganini did for the violin. In doing so, I have written specific variations in the style of those individuals.
Étude de Paganini is commissioned by the Australian Percussion Academy, Melbourne for the Australian Marimba Competition 2015. With enormous gratitude, this work is dedicated to my first percussion teacher, Gary Wain.
Four Fantasies (vol. 1) for Solo Marimba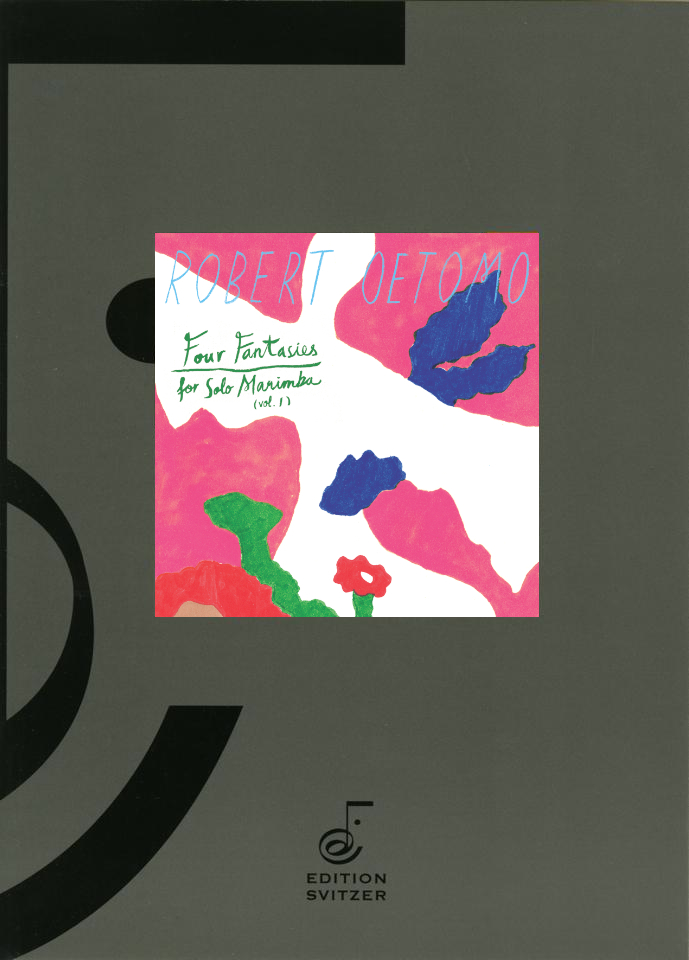 $ 25.00 AUD
'Fantasy' is a musical term used for works that are based on improvisations. The size and scale of fantasies vary from one composer to another. However, fantasies are typically classified as small-scale works.
Composed chronologically from 2012 to 2013, Four Fantasies (vol. 1) is a collection of improvisations inspired by emotions or events indicated by the title. Most of them comprise of two contrasting themes.

Fantasy No. 1: Prelude was composed on a sunny winter's afternoon shortly upon my arrival in Germany from Australia. The title reflects the beginning of a new chapter in my life.
Fantasy No. 2: Nostalgia was composed whilst reminiscing about my friends and family in Australia whom I dearly missed. This fantasy does not imply a feeling of sadness or homesickness, but rather reflects positively on the past.
'Selah' is a biblical term from the book of Psalms and Habakkuk meaning to pause and to reflect. Fantasy No. 3: Selah was composed during a time of difficulty and was a way for me to reflect upon the Divine.
Fantasy No. 4: A Beautiful Farewell was composed before my return to Germany from Australia after living abroad for 10 months. Like the second fantasy, it is a positive reflection upon my time at home whilst knowing that I would soon return.
Four Fantasies (vol. 2) for Solo Marimba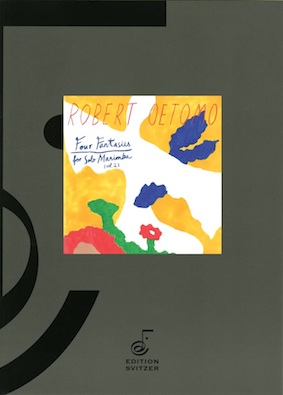 $ 25.00 AUD
Composed between 2012 and 2014, Four Fantasies (vol. 2) is a continuation of the first volume of Four Fantasies. Similar to the first volume, this is a collection of improvisations inspired by emotions or events indicated by the title. Most of them comprise of two contrasting themes.
Fantasy No. 5: As the Snow Falls was conceived in 2012 and completed two years later. As the name suggests, this fantasy was composed upon seeing snowfall for the first time. I will never forget the feeling I experienced from seeing snowfall for the first time; the warmth and cosiness I felt whilst the snow fell down and how quickly everything became white.
The inspiration behind Fantasy No. 6: A Little Angel's Prayer was the sudden illness of a colleague's father. This fantasy was written to express not only my empathy but also positivity and hope for his quick recovery during this challenging time.
The title of Fantasy No. 7 (Finale) refers to an especially difficult ending of a long phase in my life whilst living away from home. The feeling of hopelessness without end is depicted through a continuous and repeated ascending motif in the theme, which does not resolve but instead reiterates with slight variation, creating a false sense of hope.
The last fantasy was composed almost one year after the previous fantasy. I waited for a special occasion to arise in order to inspire this last fantasy; the approach of one of my percussion teacher's birthday, which happened to coincide with the conclusion of my time living in Germany. This was the last piece I wrote during my time living away from home for two and a half years.
As a gesture of my enormous gratitude towards Professor Dennis Kuhn for his generous and invaluable imparted wisdom, Fantasy No. 8: Luisa's Dream is dedicated to him.
The Legend of the Golden Snail - Six Short Episodes for Solo Percussion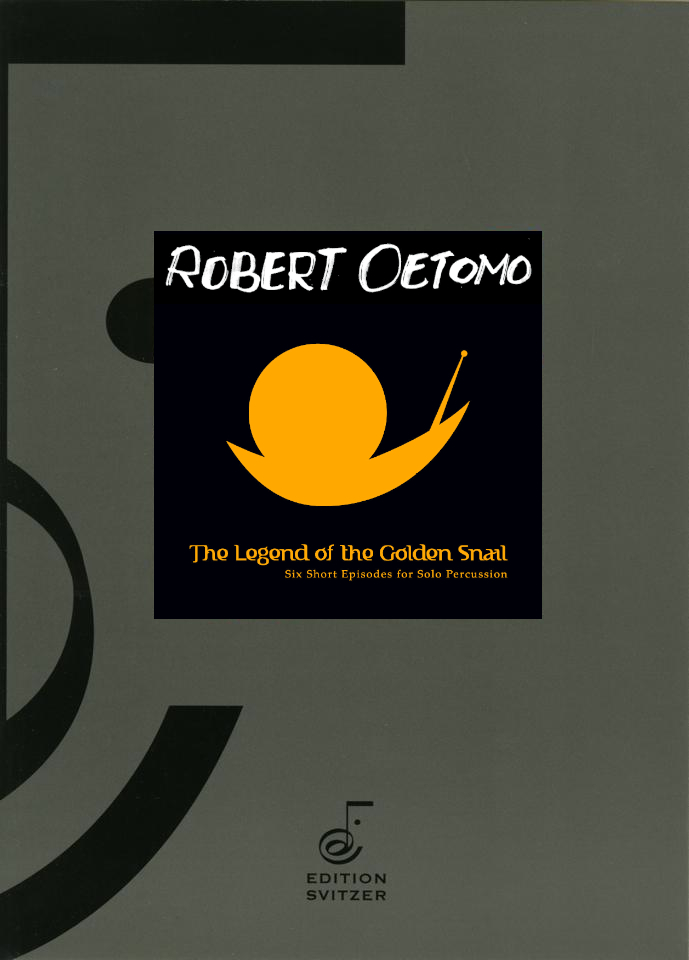 $ 25.00 AUD
The Legend of the Golden Snail is a programmatic work loosely based on a traditional Indonesian folk legend, Keong Emas (the Golden Snail). The work is divided into six short continuous episodes with each episode representing an event related to the legend.
The main character of the legend is a princess (Episode No. 1: Princess Dewi Limaran). The princess encounters a witch who curses her, turning the princess into a golden snail (Episode No. 2: The Curse of the Old Witch). The golden snail is found by a widow, who takes it home with her and treasures it (Episode No. 3: The Finding). Wondrous and unexpected things start to happen in the widow's life – the golden snail secretly does good deeds for her (Episode No. 4: The Golden Snail). Eventually the widow realises that the golden snail is really the princess and she finds a way to break the curse (Episode No. 5: Breaking the Curse). Three hundred years later, the princess marries a prince. At her wish, the melodies from heaven (Episode No. 6: The Heavenly Gamelan, based on a Javanese children's song) are brought down to earth at the wedding to ensure she will live happily ever after.
The Legend of the Golden Snail was commissioned in 2010 for the event 'ASYIK: an evening of new works by Indonesian-Australian artists' in Sydney, Australia. The world premiere performance was given by the composer on 28 August 2010 in the Conservatorium Theatre, Griffith University in Brisbane, Australia, as part of the Gala Concert of the 2010 Australian Percussion Gathering.
Rainbow for Solo Marimba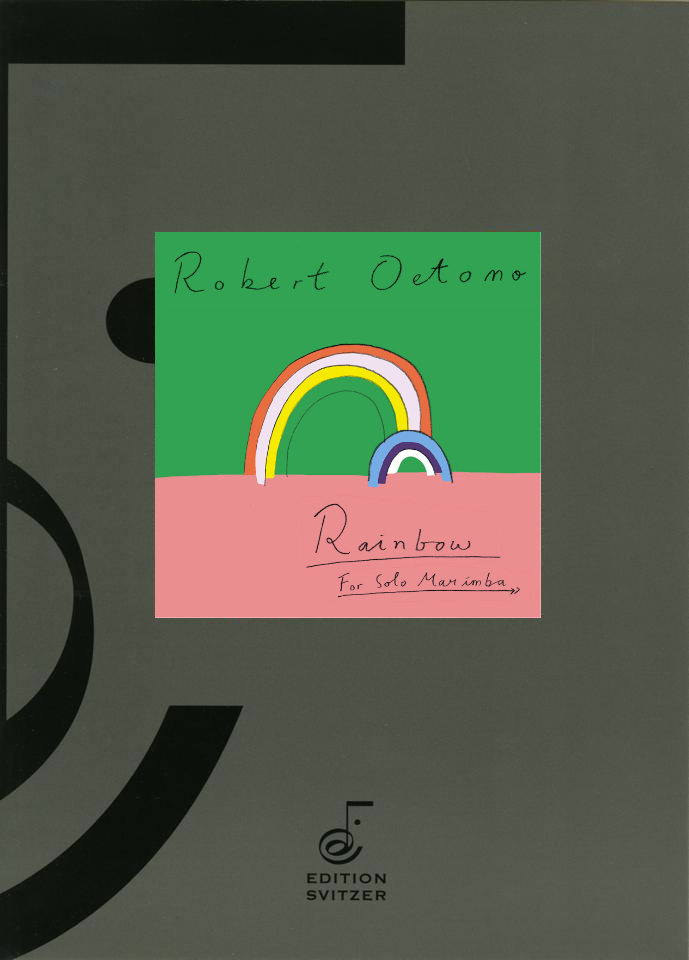 $ 22.00 AUD
Written for solo marimba, Rainbow is loosely based on the 'Theme and Variation' form. Each variation showcases the expansive sound world of the 5-octave marimba: lush, warm and mellow in the low to middle registers, while the high register exhibits brilliance, brightness and translucency. This piece utilises the different sound qualities of the marimba to depict the beauty, transparency and the vivid colours found in a rainbow.
Soar: Concerto No. 1 for Marimba and String Orchestra (Piano Reduction with Solo Part)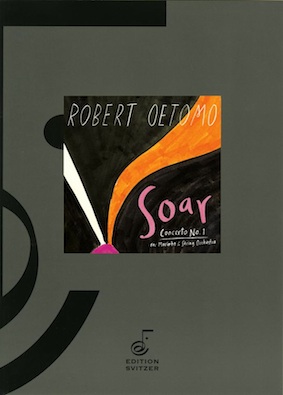 $ 46.00 AUD
It is common amongst most classical percussionists to find that their musical training and background started with piano or drum kit. My musical background was both as a pianist and a drummer, and in composing this marimba concerto, I wanted to fuse together these contrasting backgrounds. Soar is the collaboration of both western classical music and rock 'n' roll.
For inspiration whilst composing this concerto, I drew upon the music of Bach, Mozart, Beethoven, Rachmaninoff, Dvořák and Stravinsky, along with the musical aspects of rock 'n' roll. Soar is a standard three-movement concerto (fast, slow, fast) with a marimba cadenza linking the first movement to the second. Movements one and three contain the rhythmically driving elements of rock 'n' roll, whilst the second movement favours more towards components of western classical music. However, all movements contain elements of both genres.
The first movement is based around the 'Sonata' form. Stravinsky's The Rite of Spring played a prominent role in influencing the driving quaver figures that use accent displacement to create syncopation. This can be heard in the opening and closing of this movement played by the marimba and lower strings. Harmonically, these figures were inspired by rock 'n' roll. A concise yet virtuosic cadenza presents various technical and musical challenges and demands linking the first two movements together.
The second movement is a lament expressing one's sorrow over the sudden and unexpected passing away of a dear auntie. The subtitle of this movement, Rainbow's Lament, derives from the name of my auntie's café in Indonesia (Depot Pelangi, which is Indonesian for Rainbow Café).
The lyrical nature of this movement was inspired by the second movement of Dvořák's Symphony No. 9 in e minor "From the New World", Op. 95, B. 178. The movement is primarily a dialogue (call-and-response) between the soloist and the string orchestra. The solo marimba part is written in a chorale style (using the 'rolling' technique to depict the sound, colour and texture of a choir). The shape of the movement is based on an arch, symbolising a complete semicircle of a rainbow.
The third and final movement combines all the technical and musical challenges found in the previous movements and the cadenza, and also presents new technical and musical challenges. The opening of the third movement (quasi cadenza) was inspired by the opening of Beethoven's Piano Concerto No. 4 in G, Op. 58. Other works by Beethoven and Rachmaninoff were also inspirations for this final movement.
Soar: Concerto No. 1 for Marimba and String Orchestra received its world premiere performance on 01 December 2013 by the composer himself as soloist with Impronta – Ensemble für Neue Musik at St. Josef Kirche, Mannheim-Lindenhof, Germany.

Conductor Score: $54.00 AUD
String Orchestral material on hire:

mail@editionsvitzer.com
Three Chorales (vol. 1) for Solo Marimba
$ 25.00 AUD
Three Chorales (vol. 1) is a collection of my earliest works for solo marimba. The chorales were composed in three consecutive years from 2008 to 2010. They were conceived as an experiment to explore the different colours of the 5-octave marimba in the low to middle registers, but also with technical challenges intended.
Amy is the first of three chorales composed in 2008. It was a gift for a good friend of mine, Amy, whom the work is also dedicated to. The work is in three sections; A, B, A followed by a codetta. I have created and used a system to match the English alphabet (26 letters) with the pitches used in western classical music notation. Section 'A' is based on her first name and section 'B' is based on her last name.
Composed in 2009, Timeless Sorrow is an expression of my emotions going through a difficult time in my life. The opening harmonic progression was inspired by the first movement of Tchaikovsky's Symphony No. 5 in e minor, Op. 64 . The funeral march feel to the work reflects aspects of Mahler's symphonic writing. In a way, the harmonic writing of this chorale is quite symphonic due to the inspirations that were drawn by for this work.
Postlude (An Aftermath) is the last of three chorales composed in 2010. The original instrumentation of the work is for orchestra, composed for the final scene of my chamber opera. The final scene of the chamber opera is of a male contemplating taking his own life away in his bedroom, and finally doing so. The reoccurring theme gives the feeling of slight hope, false hope, and eventually hopelessness.
Three Chorales (vol. 2) for Solo Marimba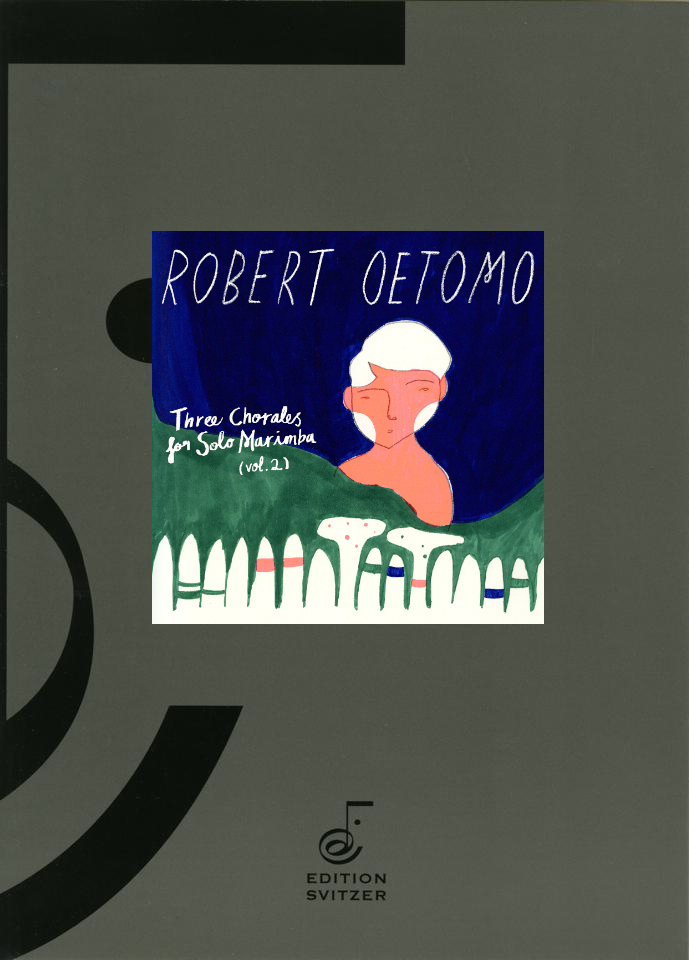 $ 25.00 AUD
Unlike the first collection of chorales, this volume was composed within only one year. The third chorale is an arrangement of Elgar's Nimrod from Variations on an Original Theme (Enigma) for Orchestra, Op. 36. The progressions to the second volume include technical challenges such as wide intervals in both hands and wider reach between left and right hands. Musical challenges encompass longer phrases and highlighting the moving voices in the inner parts.
Chorale Fantasy was written shortly after my Grandad's passing in July 2012. Composing this chorale was a way to express my grief and also to celebrate his life. Different to my other chorales, most of the harmonic changes occur due to the movements of the inner voices, therefore be aware of bring these out. Chorale Fantasy is dedicated to my beloved Opa with great affection.
Lasciato is an Italian word to describe the feeling of relinquishment. Having similar intentions as Chorale Fantasy, Lasciato was composed to express one's sorrow after abandonment. Three different themes are used in this chorale to explore the different colours of the 5-octave marimba in the low to middle registers.
Elgar's Variations on an Original Theme (Enigma) for Orchestra, Op. 36 is amongst one of my favourite orchestral works. My love for the well-known movement Nimrod led me to arrange it for solo marimba because both the instrument and this piece emit a great mellowness and warmth.
Three Chorales (vol. 3) for Solo Marimba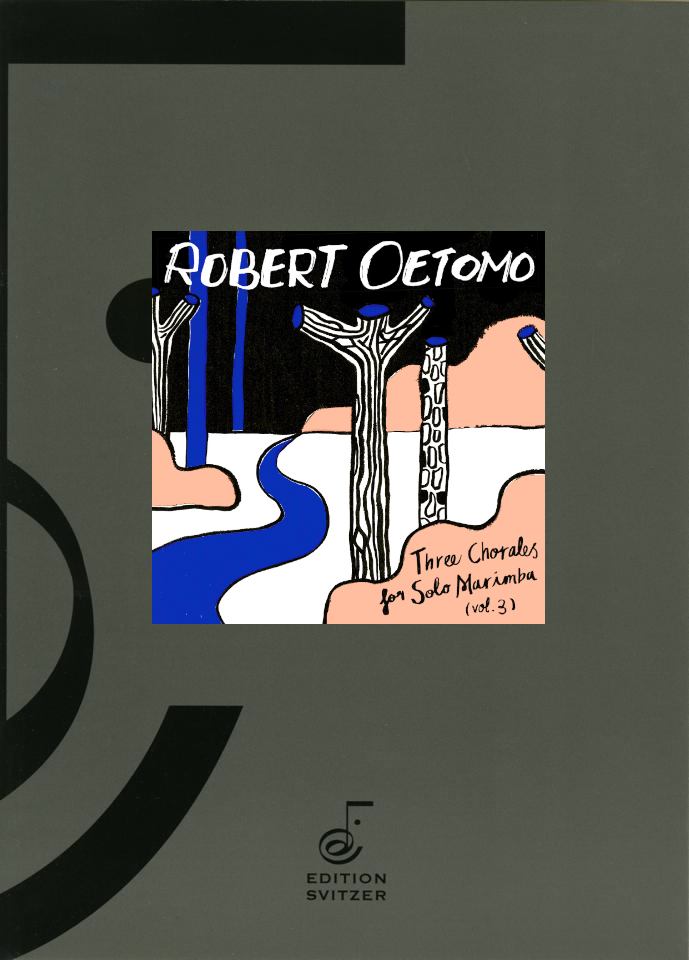 $ 25.00 AUD
I have devoted my third volume of Three Chorales to contain arrangements of famous orchestral works and tunes. This volume is a continuation from the previous in that the last chorale in volume 2 is also an arrangement (Elgar's Nimrod from Variations on an Original Theme (Enigma) for Orchestra, Op. 36).
The inspiration behind volume 3 came from a quote in an interview by world-renowned marimbist and composer, Gordon Stout (b. 1952).

"… because I believe that the softer, expressive side of the marimba is something that needs to be more developed in many people's playing."
The first chorale is an arrangement of Humperdinck's Abendsegen (Evening Prayer) from the opera, Hänsel und Gretel. The second chorale is an arrangement of the famous cor anglais theme found in the second movement (Largo) of Dvořák's Symphony No. 9 in e minor, "From the New World," Op. 95, B. 178. The third chorale is an arrangement of traditional Irish tune, Londonderry Air, which is also famously known as Danny Boy.
Three Chorales (vol. 3) is dedicated to world-renowned marimbist and composer, Gordon Stout, in recognition of his enormous contribution to the marimba world; making it what it is today.
Two Lullabies for Solo Marimba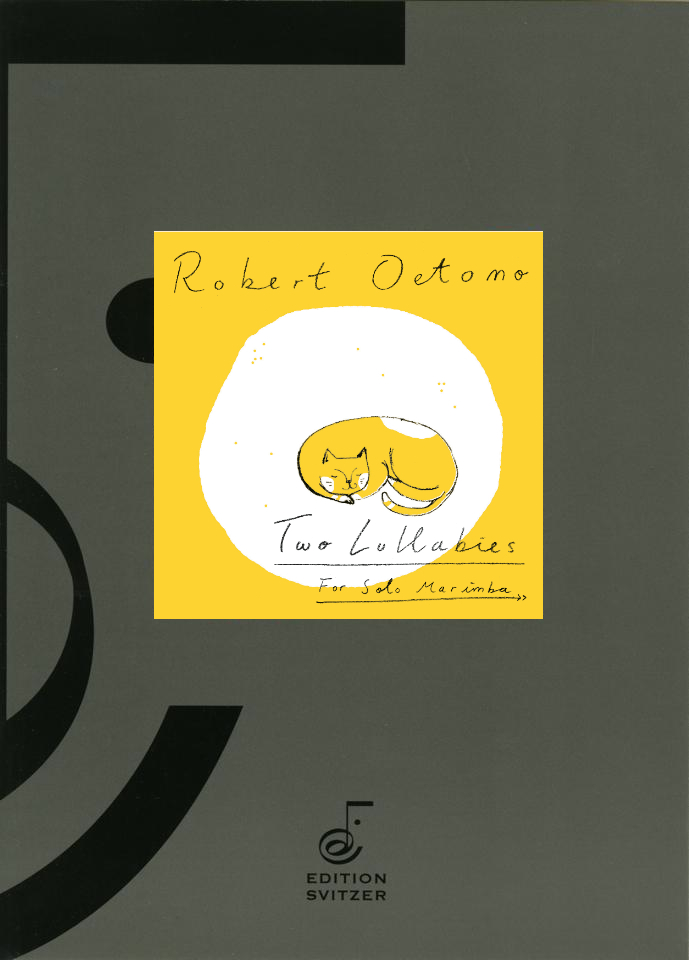 $ 25.00 AUD
Two Lullabies for solo marimba is dedicated to two very special people in my life.
Composed in 2011, Evergreen Lullaby is dedicated to a dear friend of mine, Allyce. The work explores the marimba in a pianistic way, with the left and right hands independent of one another. The left hand plays an ostinato of five ascending and descending pitches, while the right hand plays an independent melody grouped as 6 + 4 + 4 + 6 over two bar phrases.
Composed in 2012, Lilia's Lullaby is dedicated to my marimba teacher, Jasmin Kolberg. One of her many practice philosophies is to sing out loud while playing at the same time. The work explores the creation of legato phrases on the marimba. Due to the limited sustain of the marimba, legato phrases are difficult to achieve. Singing out loud while playing the marimba has helped me achieve legato phrases.